Vancouver's own Aufect Recordings has churned out a fine new EP from Montreal man Hissy Fit.
This EP is layer caked with sounds of Future Bass. Aufect is sporting a serious roster of heavy hitters, including Hxdb & Bassmynt receiving link love from the likes of XLR8R and many prestigious names in Electronic Music. Although this post is steering away from out usual new disco flavour, it come's highly recommended by.. me
Below is the press release that accompanied these sounds. Some wordsmithmanship went into this.
Read on:: (Listen after the jump)

Montreal based producer Hissy Fit taps into summer's inspiration as we are taken on a trip that rides the fine line of bliss, and the subsequent melancholy attached to the end of everyone's favorite time of year. A seasoned producer, Hissy Fit is described as "crossing the bridge between uk-style bass music, house and techno", and has released on some of the freshest, forward thinking labels including Skip & Swing, Party Guy, and Car Crash Set. You may have heard his tunes on Rinse FM, Kiss FM, or read about him with media attention from CBC Electronic , XLR8R, and Exclaim! magazine.

On remix duties, we have a heavy weight cast. The usual suspects from Aufect's key roster step up and deliver their take on the sounds of Hissy Fit. Bassmynt (Sounds of Sumo, Stacked) drops a remix of the title track with focus on percussion heavy riddims, with clever vocal edits, rending it gloomy with a darker vibe than the original. HxdB (Tectonic, Palms Out) knocks "Buried" out of the park, slowing it down, taking his remix deeper while maintaining the overall garage essence of the original. Last but not least we have the man who is currently setting the music world on fire, San Francisco's Reilly Steel (Senseless, Trouble & Bass, Hot N Heavy). Reilly's rework of Heat Wave takes us to the warehouse, leaning towards the soulful side of things with excellent use of instruments rarely used in contemporary electronic music. We consider this one a treat.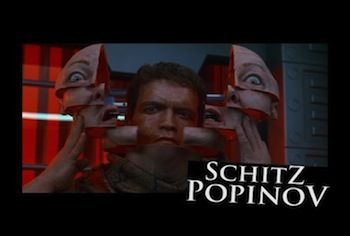 ◯ ⃝ ⃝ ◯ ⃝ ⃝ ⃝ G. Poplopavich
Follow Me you Twi†Z!! √
Follow Schitz you Twi†Z!! √
▢ Hear† Us on HYPE!! √ ▫▣
Like Us Facebook √ ☁
░▒▓ School of Remix √√√
︻╦╤─
Use Facebook to Comment on this Post