Jidax, the Parisian DJ duo dubbed as "The French Phenomenon," are the freshest talent to come out of the European Electronic Dance Music world in recent memory. Next month, Dim Mak releases Jidax's newest track "Resistencia."
Just in time for summer. "Resistencia" has that breezy summer feel with just a tad bit of that undeniable European flavour that every North American can use a bit more of on a daily basis. For reals. Steve Aoki understands this need and has set dates for the North American populous to get better aquatinted with Jidax via next month's release. This is just a tiny taste bOi!!!!
Connect with Jidax on FaceBook /&+ Soundcloud. And check out Dim Mak while your on dem internets.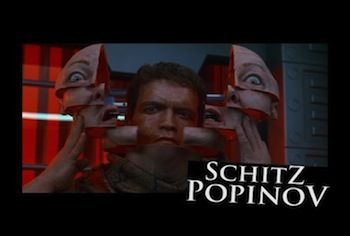 G. Poplopavich
Follow Me you Twi†Z!! √
Follow Schitz you Twi†Z!! √
Hear† Us on HYPE!! √
Like Us Facebook √
School of Remix √√√
︻╦╤─
Use Facebook to Comment on this Post